So I'm desperately trying to get this game to run and it's not working for me.
I must add that I don't feel very comfortable in PCSX2 yet, so I'm probably doing a lot of things wrong.
I saw that
some users have managed
to run this game successfully and that on the
compatibility page
this game is listed as 'playable'.
Also I have seen a video of someone playing this title in these forums. So it does work, it's just that I'm a little thick when it comes to this emulator.
my PCSX2 setup:
- Pcsx2_0.9.4
I also downloaded
PCSX2 0.9.5 SVN Rev. 239
and tried with those executables too.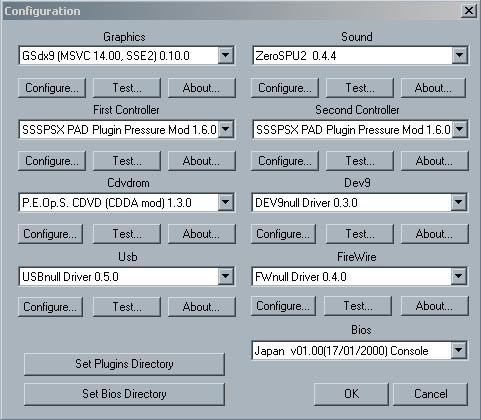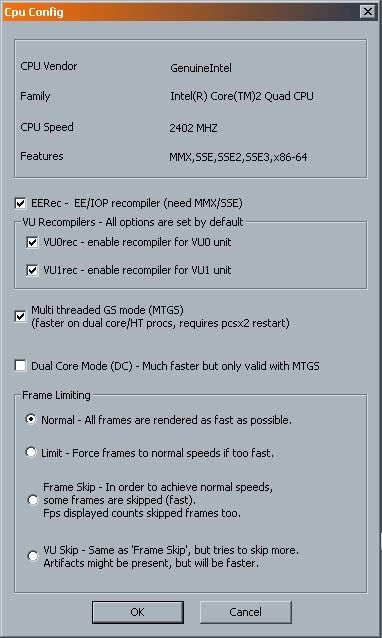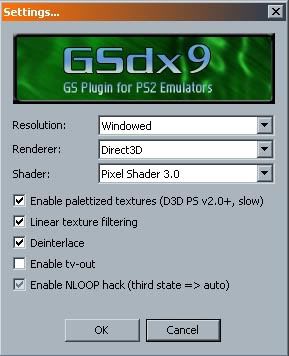 When I try and run the game with the above settings I get a black screen with the sound playing in the background.
If I change the Graphic driver to ZeroGS, I do see something, but it looks like
this
.
Maybe someone could have a look at my config. and tell me where I'm going wrong... it's probably something fairly obvious.
Oh and my GFX card is a nVidia 8800 GTX
Problem solved
, I was using the wrong GSdx9 version
I knew it'd be something stupid...
Game runs
pretty
well bar the fact that the controls are a little laggy and that the game slows down now and again.
What I have noticed though, which I also see in images posted by others running the game, is that the screen renders fine at the top, but at the bottom there are some errors... very strange.
---
Last edited by dub; January 3rd, 2008 at

15:35

.. Reason: Automerged Doublepost