I am playing persona 4 on my PCSX2 0.9.7.3349.
My GS plugin is GSdx 3296 (MSVC 15.00, SSE3) 0.1.16 [GSdx-SSE3]
the problem in some places the speed of game is normal but when it comes to other places the game becomes slow. does somebody know how can i fix this??
Here is my setting pls check if im wrong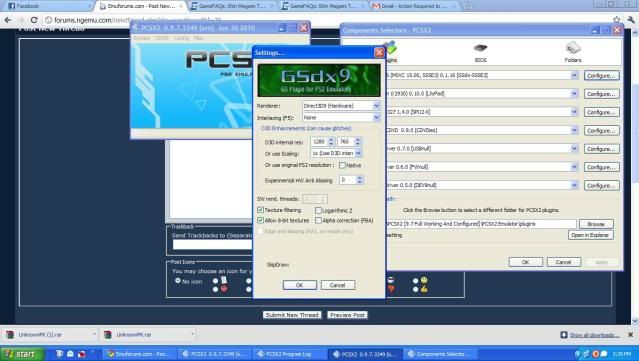 the specs of my PC is
Intel Core2Duo E7500 2.93gHz
2Gb Ram
Nvidia GEForce 9400 GT 512MB
My OS is Windows XP SP2
Thanks and morepower!